CEOG - CENTRALE ELECTRIQUE DE L'OUEST GUYANAIS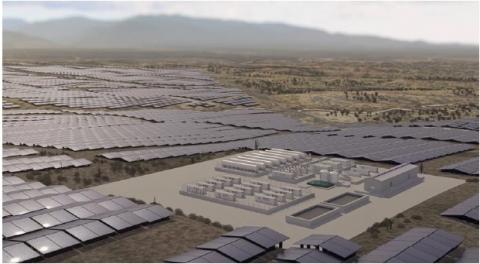 What challenges did you face during the processes of obtaining private funding?
As for many aspiring green hydrogen production projects, binding supply and off-take commitments from green power suppliers and anchor-load consumers are major cornerstones to successfully de-risk the project's commercial structure. Our current major hurdle is the approval of a power purchase agreement (PPA).
In addition, a general challenge in privately financed projects such as this one is always the financial negotiations with equity and debt partners – especially for new technology projects that aim to be 100% privately funded.
What specific measures did you take to overcome these challenges?
Many decision-makers in the project have backgrounds and experience in financing renewable energy projects which proved to be a key success factor during the development of our project and especially during the de-risking and financing phases. Being able to understand both sides in a negotiation with all its cultural differences is important to come to an agreement that satisfies all involved parties.
Furthermore, we brought an infrastructure fund onboard very early in our overall project timeline; it is especially focused and experienced in energy transition projects. They contributed not only capital, but also project development know-how. We believe that having a strong equity partner on board at the stage during which capital-intensive development costs need to be funded is vital for projects that cannot or do not want to rely on public funding in the development phase.
What learnings can other projects take away from your experience?
The first learning we can share for privately funded projects is to find and include potential equity partners already at the development stage. Often, projects involving renewable energies fail, not because of technological issues, but rather because they never make it to a bankable stage. Thus, our key learning for other and future projects is to build up contracts that involve off-takers and counterparts that de-risk the commercial structure of the project; without them, bankability cannot be achieved, and private funding will be difficult.
Further advice we can give from our experience: private funding institutions are usually not interested in small projects. Thus, don't waste time and money on starting a demonstration project on a small scale with a broad range of applications, but rather focus your project on one specific hydrogen application and scale it up to become interesting for private investors. In the end, it is not about the technology, but about what the funding investor thinks of and expects from your project.